Illini 4000 Return to Portland
The Illini 4000 are taking a different route this year and will arrive in Portland on Sunday, July 25 after riding through Rainier National Park and Castle Rock, WA. (Their last visit to Portland was 2017.) A welcome party is being planned at Malinda Carlson's house in Troutdale and we could use help providing food, setting up, and cleaning afterwards. If you would like to help with planning or at the event, contact Malinda Carlson.
We also need local alumni to welcome/cheer on the riders as they arrive 2:00 pm at 32731 NE Mershon Road, Troutdale. Super cool if you can bring a large dish for the meal (they eat almost anything, just happy to have real food) or donate a Fred Meyer gift card to 1incommunicado@gmail.com (Malinda Carlson).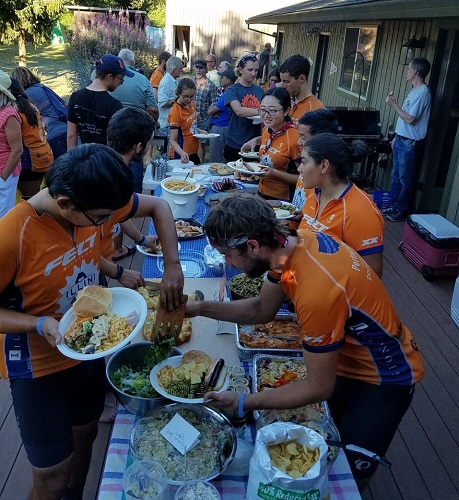 The purpose of their bike ride across country is to raise money for cancer research and patient support services, document the American cancer experience through the Portraits Project, and spread awareness about the fight against cancer. To learn more about their project, please visit their website at illini4000.org.

Pictures from previous Illini 4000 visits