Illini 4000 Return to Portland
Help welcome Illinois students to Portland and maybe even host them for a night!
The Illini 4000 are taking a different route this year and will arrive in Portland on Sunday, July 26 after riding through Rainier National Park and Castle Rock, WA. (Their last visit to Portland was 2017.) The students haven't found a place to stay in Portland yet, so if you are involved with a facility near downtown (such as a church) that would like to host the students for one night, please email president@portlandillini.org. The students only need a floor for sleeping bags or a yard for 6-8 tents, showers, and kitchen access. They always pick up after themselves well and are a blast to be around. Our club president hosted the riders in 2017 at her house where they set up their tents in the yard and used bathrooms in the house to shower, and she had nothing but glowing reviews of the experience.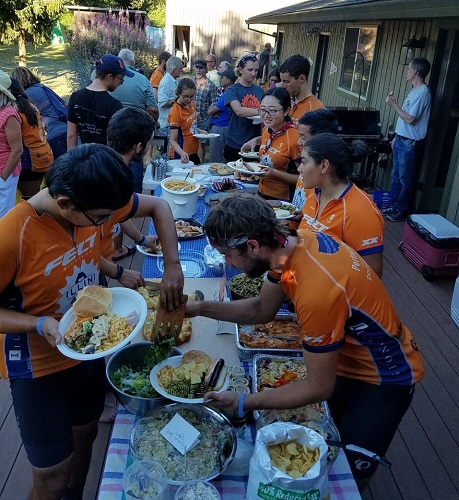 The purpose of their bike ride across country is to raise money for cancer research and patient support services, document the American cancer experience through the Portraits Project, and spread awareness about the fight against cancer. To learn more about their project, please visit their website at illini4000.org.

Pictures from previous Illini 4000 visits