Illini 4000 in portland
Help welcome Illinois students riding their bikes across country for cancer research.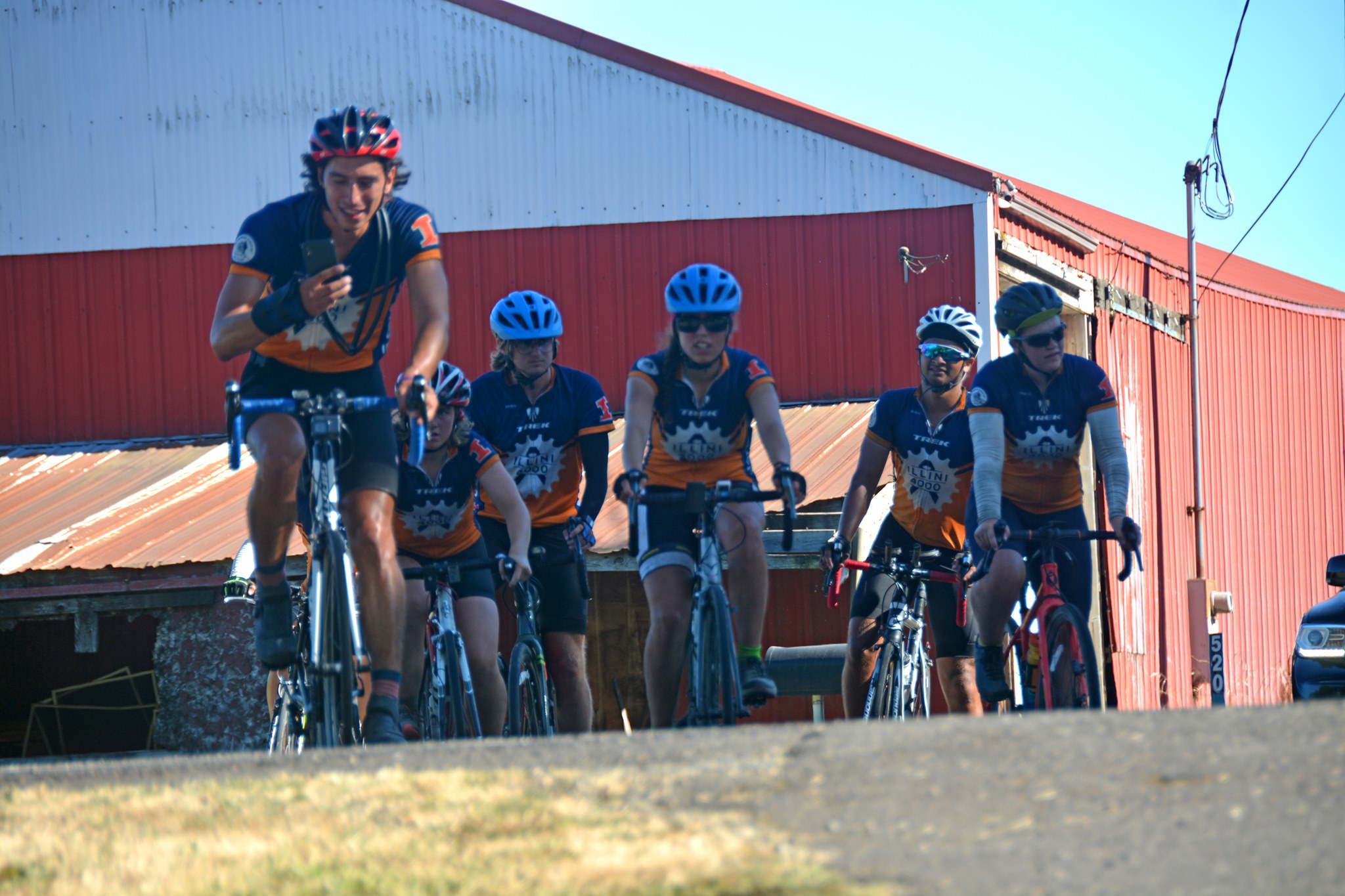 The Illini 4000 are taking a different route this year and will arrive in Portland on Monday, July 25 after riding through Rainier National Park and Castle Rock, WA. Local alumni will be welcoming the cyclists and grilling hamburgers for dinner.
All are welcome to pitch in and help.

Specific needs we have are:

Help provide dinner through buying a Fred Meyer gift card

Bring a side dish, fresh fruit, or dessert to share

A health professional to look over minor injuries (mostly cuts and road rash)
The party will take place at 11302 SE Henderson St. in Portland on Mt. Scott off Foster Blvd. Dinner begins at 6:00pm PT and alumni are welcome to begin arriving at 5pm.
If you would like to help with set up or tear down, please email events@portlandillini.com
About the Illini 4000
The purpose of their bike ride across country is to raise money for cancer research and patient support services, document the American cancer experience through the Portraits Project, and spread awareness about the fight against cancer. To learn more about their project, please visit their website at illini4000.org.